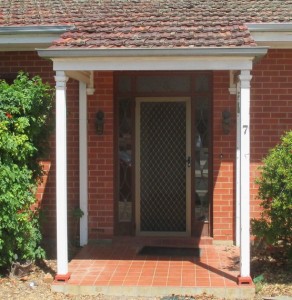 With Margaret Holt's licensing by Bishop John on Saturday 5 March and the blessing of the Rectory for her new ministry it will become a House of Hospitality and Prayer.
It is hoped that prayer will be a most important part of the daily life of the House. The daily office will be said (morning, midday, evening prayer, compline) and anyone is welcome to be part of any of these times of prayer whether they are staying in the house or just paying a quick visit.
There will also be a regular prayer evening for folk to come and pray for the community, parish and diocese—probably on a Thursday, fortnightly.
Hospitality will also be important. It will be a house where people can come to sit, chat, drink tea or have some breakfast, potter in the garden, do a jigsaw, play music, join in the prayers or not, talk about God or not…
The House will also provide a regular venue for Quiet Days with meditation, intercession and Bible reflection.