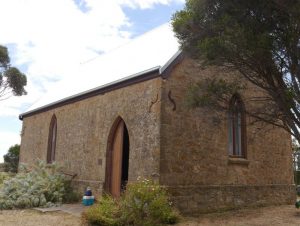 The Church of the Nativity was opened as a Mission School on 6 September 1886. 
"The opening of the new School-church at the Finniss, Queen's Own Town, took place on Monday last, when the Lord Bishop of the Diocese, Dr. Kennion, attended and performed the service of opening and licensing in the presence of a large attendance. The new building is a very substantial one, lofty and roomy."
Southern Argus (SA) 9 Sep 1886.
It was closed on 5 September 1971 and the building was sold.
CENTENARY PLAQUE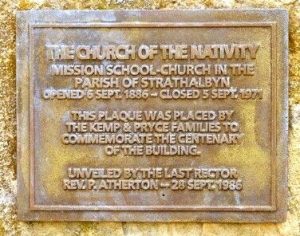 This plaque was placed on the building by the Kemp & Bryce families to commemorate its centenary and  unveiled by the Rev. Peter Atherton on 28 September 1986.