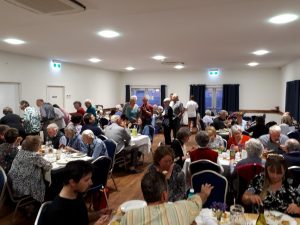 The Good Shepherd Church Hall was filled to capacity on Saturday evening, 7th October by folk from all of Strathalbyn's churches who met together, not only in good fellowship, but for a good cause- the support of the Strathalbyn Churches Bookshop.
This year marks the fortieth anniversary of the bookshop which began in 1977 trading half a day a week in a Church foyer on the main street. It moved to the current shop premises in 1991.
As well as stocking new and second hand religious books the shop keeps a collection of cards and gifts and its photo kiosks make digital photo printing available in our country town. Photocopying is also available.