The Strathalbyn Branch of the Mothers' Union celebrated 120 years at its meeting on Tuesday 8th May at St George's Meadows.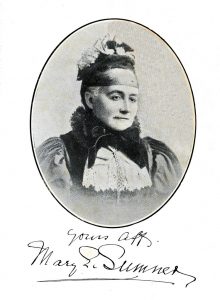 The first Mothers' Union was formed in 1876 by Mary Sumner in Old Arlesford, in the south England. By 1885 it was a diocesan organisation in Winchester and quickly spread across England and then internationally as women migrated. In 1896 a Central Council was formed and in 1925 central headquarters were established in London. The Union received a Royal Charter in 1926 – the first granted to a religious and a women's organisation. Until the 1970s, divorced women were excluded from membership.
The first Australian Mothers' Union was formed in Cullenswood, Tasmania, in 1892, closely followed in South Australian 1895 when introduced by Lady Victoria Buxton and Dorothy Harmer – the wives of the Governor and the Anglican Bishop. Within five years there were 49 branches with 1,350 members across the state.
By 1904, Unions had been established in all Australian states. In the early 1900s, the Union frequently co-operated with other Christian women's organisations, and sometimes the National Councils of Women, in campaigns for political and social reforms. Early activities included, for example, campaigns for the provision of sex education for children, censorship of films and the Bush Nursing Service. Its national journal, Mothers in Australia (from 1945 Mianza and from 1960 Mia, Mia) was established in 1917. The Union's literature includes reams of advice about child rearing. While promoting Christian women's influence in the wider society, the Union did not support the idea of working women.
Source: The Australian Women's Register
The following news item appeared in the pages of The Mount Barker Courier and Onkaparinga and Gumeracha Advertiser on the 17th December 1897.
"The Governor and Lady Victoria Buxton being on a visit to Strathalbyn, the opportunity was taken of asking her ladyship to attend a meeting in the institute on Monday afternoon for the purpose of establishing a branch of the Mothers' Union. Although only a few hours' notice had been given a fair number of ladies attended the meeting, and the Rev. A. Wheeler, the incumbent of Christ Church, presided. Lady Victoria Buxton gave a touching address on the objects and work of the society, remarking that although the society was worked on church lines that was not a barrier to any mother joining the union."