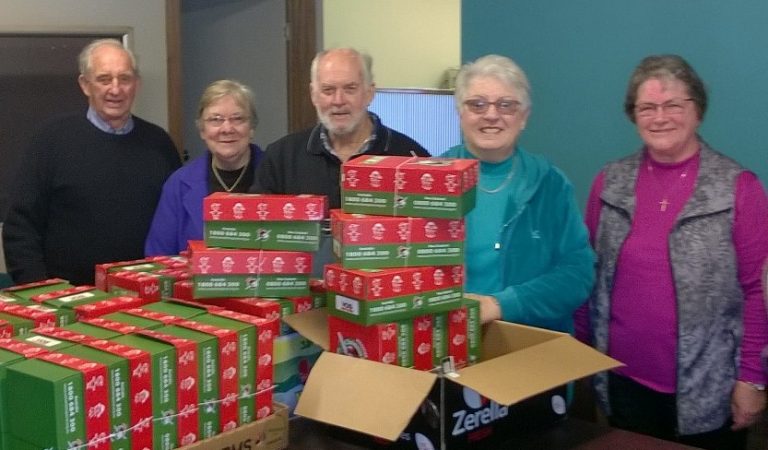 This year the boxes are being sent to Mongolia and the members of Ladies Fellowship got together in September to bring the various items needed to pack the Shoeboxes.  Each box contained Something to love; Something to wear; Something for School; Something to play with; Something for personal hygiene; and Something special.
As Fr. Peter Carlsson was in Strathalbyn at the time he came to bless the items and boxes, offering that the Diocese would pay the $9 freight cost for each shoebox from the Mission Fund.
After the boxes had been filled, labelled in the categories: Boy or Girl, 2-4, 5-9, 10-14 years old and a label inserted sending love from Strathalbyn Ladies Fellowship, they were delivered by Raelee, Keven, David and Eileen to a drop off point in Goolwa ready for their onward journey and personal delivery by Samaritans Purse to the children for Christmas.
Thank you to everyone who contributed to this project in any way.