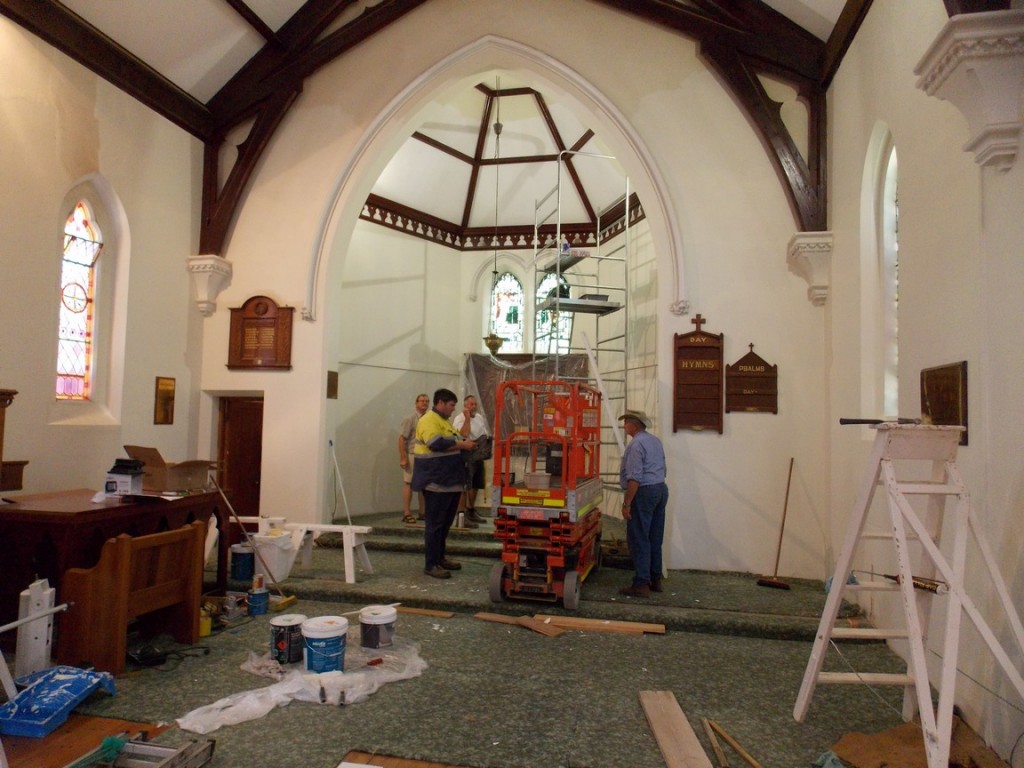 The interior painting of Christ Church begins on Monday 16th February. The church will be unavailable for services on the following Sundays: February 15th and 22nd; March 1st.
The services on these Sundays will be as follows:
Sunday 15th February, 10.00 am, St Mary's Milang.
Sunday 22nd February, 10.00 am, St George's Meadows.
Sunday 1st March, 10.00 am, St John's Langhorne Creek.
Wednesday Services will be held in the Hall at 9.30 am.