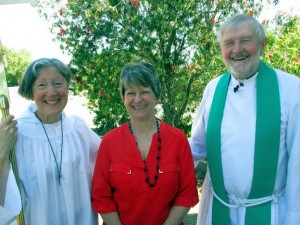 We at Christ Church were delighted to welcome Kaye Gale to our Sunday morning service on the 8th November. She was able to tell us about her ministry as a Pastoral Care Worker at the R – 6 Campus of the Eastern Fleurieu School in Strathalbyn.
Although she is only at the school for about two days each week she is able to provide valuable support for students and their families as well as staff members.
It was also good to hear that she is helped by a number of members of our congregation.
Alex